It's been a year today since my dad left and the hurt had been slowly rising in me all week. It's felt as if I were locked alone in a dark room as I heard the steps of the man called grief edging closer to the door.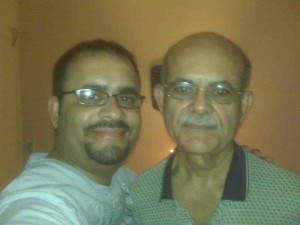 Outside of my bride, it felt as if no one around me fully understood what I had been feeling this week. It's as if whatever hardship they may have traveled was for nothing. I've always felt that we suffer ills so that we can help others through theirs. I guess not everyone shares that belief. It made me angry at times even if it was just for a moment. I hate the thought of holding any grudges because I thought that it wouldn't matter who expressed condolences and who didn't when he passed a year ago. But for some reason, I remember those who were around me everyday and wouldn't say a word when it happened or asked how I was doing. I'd rather not remember that for my own sake, not theirs. If you're reading this, don't be too hard on me. I'm human and I know this will pass. This is part of the grieving process that I just have to work through. On the plus side, I'm very grateful for those who did say something. I know who you are and I'll never forget. I'm also very grateful for those who helped me to get there to scatter his ashes. I don't know what I would have done without your help.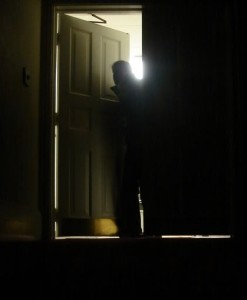 As grief slowly turned the door handle my chest tightened with dread. I didn't want grief to revisit. I didn't want to relive the early morning call but this week I found that I could not escape it in my dreams.
It was 5 am and I was fast asleep. The chill of the ring woke me up. Somehow, I knew who it was and why he was calling. I just didn't want it confirmed is all. My brother spoke the words. A hole opened up.
This week I've also relived the journey there to cast his ashes into the sea. Although it was good to see family again, they had quickly adapted to what had happened and life had gone on for them while time stood still for me. Sleeping on a wooden slab in the heat of the summer was no fun either but I don't blame them for that. Puerto Rico is not the best off economically and pretty much everyone there is living on a lower standard than what we're used to in the states. The cold showers every two hours due to the unbearable heat were a stark reminder of that along with the wooden slab I slept on. I don't know that folks here in the states know how well they have it.
That was a year ago today. I miss him so very much. I had no idea of how deeply this would affect me this week. I can't, however, end it there. I have to ask myself what I would want my daughter to feel or know on the anniversary of my death.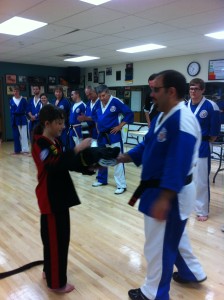 I would want her to know that I went straight to heaven and gorged myself in Twinkies. Then soon after, I went straight to God and asked to be assigned to my brown eyed girl. He looked at me with loving eyes and says, "Where else did you think I was going to send you?" I chuckled, grabbed my sword and stood my post. I would want her to know that I will never leave her side and that I will keep her safe. And that occasionally, if someone who means her harm walks to close behind her and trips, that I did that. I would want her to hold her children tight and tell them stories of red capes, bows and arrows, black belts, fast roller coasters and Thanksgiving.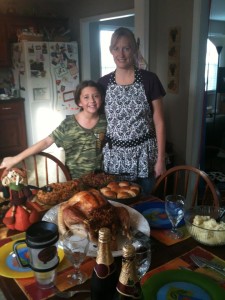 I would want her to know that I will always love her and that she can come back to these words and be reminded from time to time. I want her to have and maintain an assurance of my love for her and mom. I think that's part of the reason why I write this blog.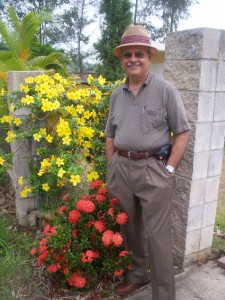 I think my dad asked God for the same thing. I feel him close and he's telling me not to dwell on the sadness. He reminds me of how proud he is to call me his son and that he loves me very much. He wants me to know how proud he is of his granddaughter and that he sees her every day and watches her triumphs.He wants me to know that he's happy now. The only difference is. . . he's not into Twinkies.
I love you, Dad. And I miss you very much.
As for me, I'm not going anywhere any time soon. I'll be around for a while.
After all, I just painted my nails.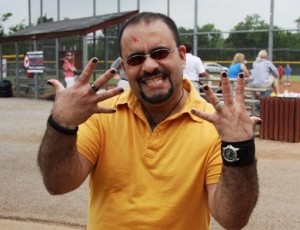 Leonardo Ramirez is an author of Science Fiction and Fantasy. Visit Leonardoverse: Science Fiction for the Human Condition for more info.You can support his work by purchasing  The Jupiter Chronicles, now available for 5.99. Click here now to buy.