Kristen and I met Mike Halsey of Magnetic Dreams back in 2014 after the release of my second book in The Jupiter Chronicles series. I had sent him the JC "bible" which is well over 30 pages long. I was so honored when he told me he had read the whole thing and wanted to meet with us. To be honest, I was not accustomed to such a welcoming stance having experienced the sting of rejection for most of my writing career. But as most writers know, this is perfectly natural. What works for one may not work for another. And as I've always encouraged our daughter (to quote Rocky), it ain't about how hard you can hit. It's about how hard you get hit and keep on going.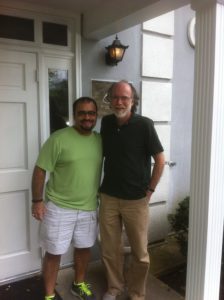 Mike took us on a tour of Magnetic Dreams and I loved every minute of it. With all of the props and posters hanging on the walls and shelves, it's a geek paradise. After the tour, we sat down and talked about our hopes for The Jupiter Chronicles. It was humbling and encouraging to see the genuine interest that Mike had in my work and still does. But more importantly, we got to know each other and quickly became friends.
But who is Magnetic Dreams?
Simply put, MG is the animation industry's best-kept secret. Magnetic Dreams has been around for over 25 years and has worked with powerhouses like Disney, Dreamworks, Marvel, EA, Hasbro, Alienware and many others. All from a humble office in Nashville, Tennessee. They specialize in animation, VFX and motion graphics. It all started in Mike's living room and they've grown into the full studio that they are today. Fans of Marvel Comics will recognize the Iron Man: Extremis and Thor & Loki: Blood Brothers storylines which Magnetic Dreams produced into a motion comic. I'm fond of those two productions and I love the graphics in the Five for Fighting video also produced by MG. Their work with Sesame Street and Taylor Swift has won them accolades as well.
The thing that I love most about Mike is that he's relational. Yes, I'm honored that he wants to work with my properties but if you can't have a friendship with those you'll be working closely with then it can all go up in smoke pretty quickly.
They're also located in Nashville, our home. If you'd like to learn more about Mike and his awesome team, head on over to MagneticDreams.com. So why am I dedicating a post to MG? Our hope is to produce a short of both The Jupiter Chronicles and Haven of Dante for pitching so stay tuned for that bit of news.
In the meantime, watch their reel below.
Please contact me directly at Lenny(at)Leonardoverse(dot)com if you'd like to learn more about our partnership.
Chat soon!
~Lenny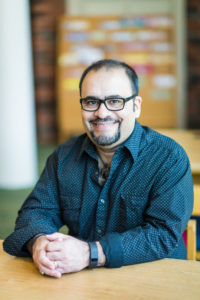 Leonardo Ramirez is an author of Science Fiction and Fantasy. He is also a husband, father and a 4th degree Black Belt in American Karate. You can visit his website, Science Fiction for the Human Condition at Leonardoverse.com. His books are available for purchase on Amazon, Barnes & Noble and other retailers.
[mc4wp_form id="5755″]
[email_link]