The votes are in and I couldn't thank you enough for voting in the categories listed below. Here are the categories and where The Jupiter Chronicles placed in each. Click on the title of each for verification. If you would, please share this list with any of the mom or dads in your contacts as well as educators, Steampunk enthusiasts, Science Fiction buffs, Family-orientated organizations, churches, etc. Sharing this list will increase exposure for the book and that would be a great thing. It would help tremendously! Thank you!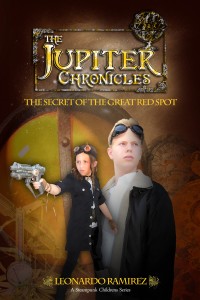 Awesome Children's Summer Books – 1st out of 110 books
Best Children's Science Fiction Books – 1st out of 96 books
Best Family Books – 1st out of 48 books
Best Books About Family Relationships – 1st out of 144 books
Best Juvenile Fiction Series (Ages 7-12) – 3rd out of 219 books (I was sandwiched between Harry Potter books so no complaints there!)
Best Intro to Sci-Fi for Young Readers – 16th out of 441 books                                        (We'll have to work on that one!)
Best Read-Aloud Chapter Books – 17th out of 342 books
Best Space Books For Kids – 1st out of 26 books
Books That Should Be Made Into Epic and Good Movies   – 1st out of 97 books
Books That MUST Be Made Into Movies – 1st out of 34 books
Children's Steampunk – 1st out of 4 books (you see why I wrote this book?)
Educational Children's Fiction Books – 1st out of 61 books
Fun Books for Elementary Schoolers – 1st out of 62 books
Robots For Kids – 2nd out of 15 books
So if JC ever gets made into a movie, I'll buy the popcorn. And yes, I'd be fine if somebody started a campaign! ;o)
Again, thank you!

Leonardo Ramirez is an author of Science Fiction and Fantasy. Visit Leonardoverse: Science Fiction for the Human Condition for more info.You can support his work by purchasing  The Jupiter Chronicles, now available for 5.99. Click here now to buy.