Hi All,
Happy Friday! Hope you enjoy your weekend with friends and family. As I mentioned prior, I'll be at the Spring Station Marketplace on Saturday (Dec 1) so please come by if you can and bring your kids. I'd love to have your kids' picture taken with one of the cool Steampunk gadgets we'll have on hand. For more info, click here.
In response to the question as to what book two will be about, here's the official synopsis: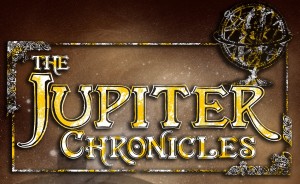 The Jupiter Chronicles, Book 2: The Ice Orphan of Ganymede
Jupiter has been left in ruins after the reign of Phobos. While the people grow hungry, General Hiero, Jupiter's protector, is blamed by the Fiegan Firelords and the Sinu for what has happened so he sets his sights on rebuilding the Chrono Legion that was destroyed in the war.To make matters worse, the book of Ganymede has gone missing and civil war threatens to bring even more chaos to an already devastated planet.
As Ian and Callie set out to find the Book of Ganymede, Ian discovers a secret that will change him forever.
The Jupiter Chronicles, Book 2: The Ice Orphan of Ganymede releases in 2013.
Click on our release schedule here.

Leonardo Ramirez is an author of Science Fiction and Fantasy. Visit leonardoverse.com for info! Jupiter Chronicles is available now.
Click here to buy and thank you for your support!