Hi All,
Some of you may be aware that Stacey Aragon had been helping us get the word out with news on our releases and upcoming newsworthy items as the "harbinger of communications and promotions" at Leonardoverse. This was up until last March when Stacey had to slow things down due to the reappearance of a tumor in her abdomen which did turn out to be malignant.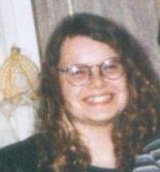 Since then she's had to suffer chemo treatments through a chest port, more than one lithotripsy (to break up kidney stones), low blood pressure, loss of weight and every side-effect from the treatments that you can possibly imagine. To top all of this off her husband, David has had several kidney stone surgeries.
In light of this I'm asking you to do some simple things to help. Whatever you can is fine and there is no pressure to do all of them (except for the first one). Do what your heart tells you to do.
Pray for Stacey and David
Keep up with their progress. Visit their MyLifeLine page here.
Stop in and say hello on her facebook page :https://www.facebook.com/rockitqeen
Leave a note on her facebook that says, "I Stand with Stacey!"
Pray for Stacey and David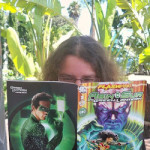 That's not a typo. Numbers one and five are the most important. Please keep them in your prayers whether you believe in miracles or not.
I do. And that's what I'm praying for.
Thanks so much!

Leonardo Ramirez is an author of Science Fiction and Steampunk.   Visit Leonardoverse: Science Fiction for the Human Condition for info.