I received a follow on Twitter this week (among others) that caught my attention simply because for the longest I've been struggling with who my target audience is and who I should strive to connect with. Before I continue, however, let me say that my first and foremost reason for blogging is to connect with you, the reader. You have plenty of other more important things that call for your attention so I'm extremely grateful for the time that you're taking to read.
The fact of the matter is that while I will always be myself when I write, I long to know who my readers are and I don't always know that unless folks comment. So, to get you to comment more I have to know who you are. But to know who you are I first have to know who I am and how we can connect That's where the Twitter follower came in. It turns out she's a branding expert from LA who provides a wonderful booklet on branding that every entity who is struggling to get their message out needs to read and it asks some very good questions.
If you'd like to reach out to Kimberly, she can be found at http://www.kimberlybordonaro.com/. I did notice that some of my fellow writers follow her as well. Her Twitter page can be found at https://twitter.com/Brandspiration
Questions such as who is my target audience?. More importantly, what is my purpose?
My heart and motive have always been for people who are hurting. These can be kids who have had to suffer through child abuse or neglect or an absent parent which can be equally torturous as was the case in The Jupiter Chronicles. It can also be young girls who have suffered an assault like Haven did in Haven of Dante. Young or old it doesn't matter. Those are the kids and adults I want to speak to because I've been there and so has my wife.
Reading these questions has made me realize that this is who I am and this is who I've wanted to reach all along. I just didn't know how to verbalize it. I'd sit at night next to my wife and ask her why is it that people won't connect to what I'm trying to do and to what's in my heart. For years I've been frustrated and would say to myself, "if people understood my motive for doing this why aren't they more supportive??"
It's because I've never explained it before now.
I hope that you'll stay with me and my family in this journey. What will help me to know that you're with me is that you comment and share with others what we're trying to do. Writers need to be encouraged and I'm no different.
So what am I trying to do?
Through the written word, let the reader know that they're not alone and that they can make good choices for their future in their heart and mind. I want to let them know that I get that they've been dealt some pretty bad cards but it doesn't have to stay that way. That because of our human condition we are going to screw up and make mistakes. I want dads to wake up and learn that they need to spend more time at home. I want kids to know that they are loved and precious. I want women to know that they don't have to put up with verbal and physical abuse. Yes there will be giant robots. There will be martial arts and girls who can kick booty. But more importantly, I want the reader to learn to smile and laugh again.
With that said, here's our new logo.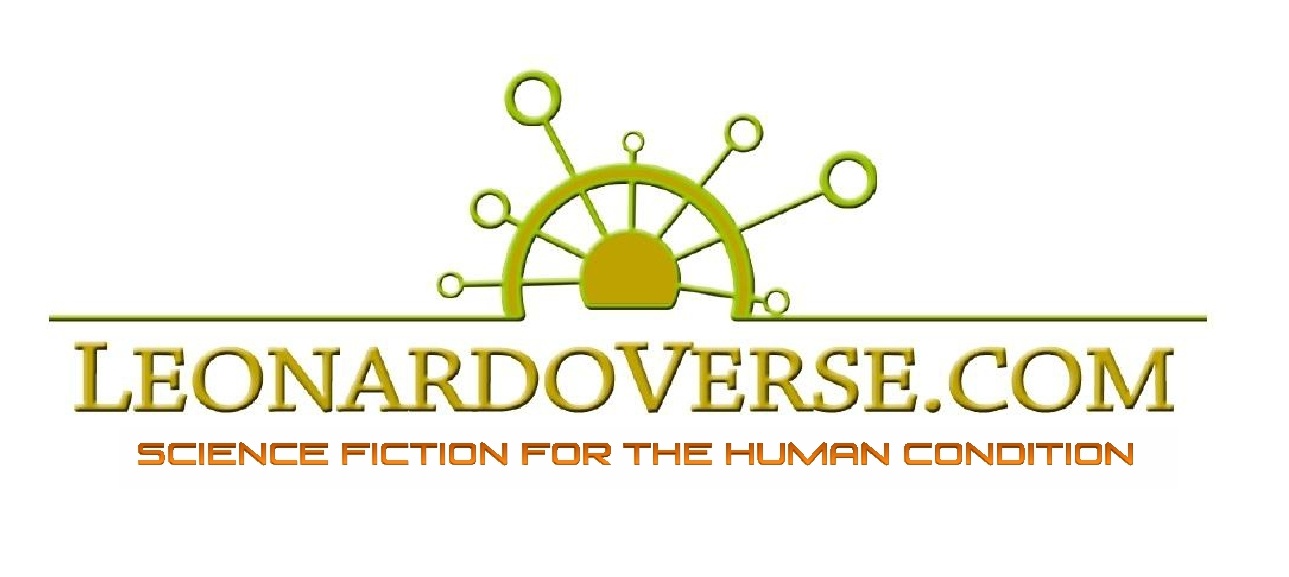 What do you think?
Our first book review is in!
We've received a great response from our call out to readers from elementary to college age level who will be the next generation of writers. Our first review is from Sarah Feyas, a biology major who submitted her fresh take on The Hunger Games. To see her take on the movie, simply click on the NextGen tab on the site menu. Please be sure to leave a comment and make it positive. We want to be encouraging to the next generation of writers!
If you're from grade school to college age and would like to submit a review, please see the Guidelines for Book and Movie Reviews.
Our goal is to have reviewers of all ages have the experience of writing site reviews. A special thanks goes out to MariLynn Ross who coordinated this effort!

Leonardo Ramirez is an author of Science Fiction and Fantasy. Visit leonardoverse.com for info! Jupiter Chronicles is available now.
Click here to buy and thank you for your support!