Little Boy Lost by William Blake
Father! father! where are you going?
O do not walk so fast.
Speak, father, speak to your little boy,
Or else I shall be lost.
The night was dark, no father was there;
The child was wet with dew;
The mire was deep, & the child did weep,
And away the vapour flew.
I was feeling a little nostalgic the other day which I think it started with a conversation that I had my daughter about life-long friendships. She went through a little bit of a rough bout with not feeling connected to her childhood friends and I was trying to reassure her that there will be others who will come along beside her and become her "friends for life". Ironically, that very same day I happened to connect with some of the best friends I've ever had whom I've known for a very long time. My wife and daughter will always be my first and foremost best friends. But these are the guys that aside from them, I'll grow old with as buddies. I'm there for them just as much as they are there for me
Anywho, this line of thought got me thinking about every place I've ever lived in. When we were kids (and after my dad left) we were pretty poor so we moved around quite a bit. At one point, I was homeless, in fact. I don't say anything for pity's sake but simply to show that if you weather the storm and keep the faith, things can turn out OK.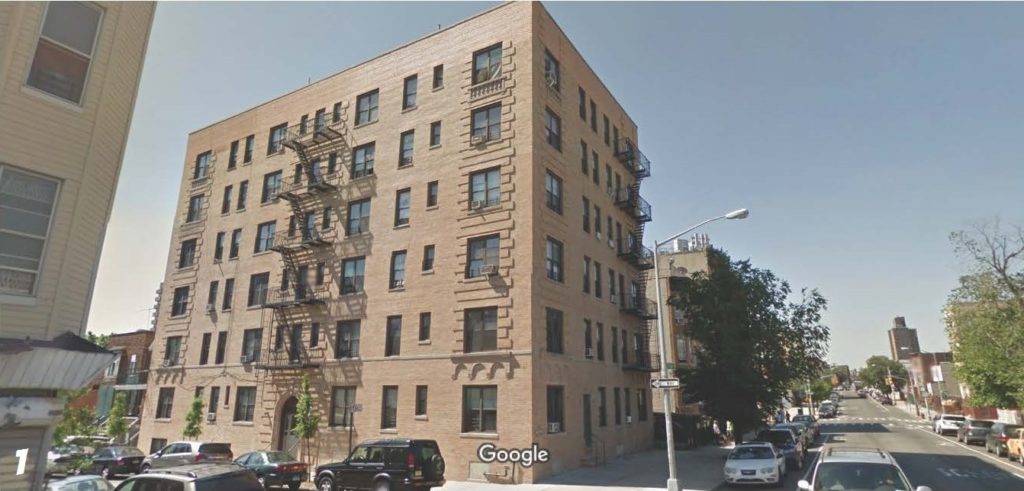 First one up…Bronx, NY.  I was born in Jacobi Hospital in the Bronx. The first place I ever lived was 700 Oakland Place on the 3rd floor. I know this is going to sound nuts but I actually remember when my mom forced me off the bottle. She put hot sauce on it. Seriously….who does that?
Next one up was 3232 Seymour Avenue. I was around 7 years old at the time. I remember the neighbors next door having a mean dog named Blackie that used to chase me around. So whenever he was out, I was not. I hated that dog.
Here, I remember my dad was taking karate and he used to come home and teach me a little here and there. My older sister watched one lesson and then went to school and broke someone's arm after he had grabbed her. As far as I remember, she didn't get in trouble for it. This was where I had the last good Christmas as a kid. I had a radio-controlled race track in the basement and the 1966 classic Batmobile. My favorite show was "Gigantor".  Here is also where my parents divorced. I remember an altercation where my mom had passed out under the kitchen table with glass everywhere. I turned to my dad and asked, "Is she dead?"
"No," he said. "She's just asleep."
After my parents divorced, my mom, two sisters and I moved into a part of the Bronx called, "Co-Op City". It wasn't bad there. Just really high….33 stories high. We were in that center building. I think that because my dad was close by I wasn't feeling the effects of the divorce too horribly yet so I have some good memories there. Namely, my telescope which I kept out on the balcony and some guitar lessons that my dad covered.  Unfortunately, that didn't last. Everything moving forwards was brief and temporary.
For reasons I will probably never know or understand, my mom moved us out of the states and away from my dad to Puerto Rico. This was a low point in my life. Not because of the island but because I was out of my element (despite being Puerto Rican). I was ten years old at the time and went into culture shock. Being from Puerto Rican parents you would have thought that I would have already learned to speak Spanish. Not so. I was thrust into an impoverished public school system in a dilapidated school where I had to learn to speak the language the hard way. I was that little boy lost. As normal, kids on the schoolyard would get me to repeat curse words in Spanish. How was I supposed to know what a "pendejo" was?  I do remember there was one teacher who spoke English and she was a huge comfort to me.
From there, our nomadic journeys we were taken to Tampa, Florida. By this time, my dad had remarried. We found out about it in a letter he wrote us after it was done. He did not follow us to the Sunshine State.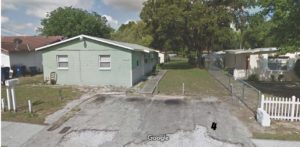 The first place we lived in was a "duplex" which is exactly what its name implies. Two homes side-by-side with a shared wall. It only had two bedrooms so my room was the living room. My bed was the couch. We often paid visits to the Salvation Army for food and clothes. Nowadays, nobody cares if you buy your clothes at Goodwill. In fact, sometimes it makes good sense. But when you're in middle school and already poor, well…that's another story.  It was also here where I first found out what a sandspur is. Evil little buggers. There is nothing worse than a mob of prickly sticklers clinging to your ankles between your socks and your shoes. That grassy area in front was chock-full of those demon spawns.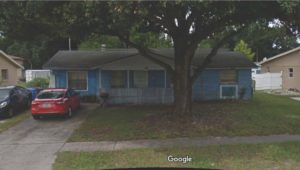 After this we moved from a duplex to a house. There was more room but there was also a lot more anger and abuse. I'm talking the kind where in a fit of rage my mother drove a screwdriver into my hand. I never knew when the hand of rage would rise and change me once again into someone different. It was the new normal. On the plus side, my sisters and I had each other. We would keep ourselves busy either making our own mixtapes with songs that we loved or putting on our own goofy lipsync concert in the living room. But because my mom wasn't able to keep a steady job we were evicted. We lived in a couple more places until we landed in the house where I'd have the best years of my youth….high school.
I was a drum major in the high school band where I felt for the first time what it was like to have a great group of steady friends that I had a blast with and loved. Some of them I still stay in touch with. Band contest was a big deal and we got top scores in each one. I remember holding the trophy on behalf of all of us and wishing it would last forever.
But once again, we couldn't keep up with the rent so we were evicted.
This time, we were homeless.
My younger sister went back to New York and my older sister joined the Army. I supposed I could have joined the military (and I did strongly consider it) but I just couldn't do it. Shortly after I met my best friend, Chris Walker. He wanted me to stay with him but circumstances prevented that so he suggested that I stay with a mutual friend of ours. When that didn't work out either, I moved into a church at the behest of the pastor there.
There was no heat and no hot water. And despite what you may have illusioned about Florida, it does get cold there. Freezing cold. I had to work myself up to taking a shower. Jump in…jump out. You get the picture. I was job hunting so I lived on whatever the church offered or Entenmann's baked goods. I can still taste the stale chocolate crust. By this time, my mom had moved to Houston, Texas. She begged me to follow and filled my head with how wonderful the economy was there at the time. And it was. This was soon after the surge in jobs with the oil industry. I told my best friend Chris that I'd be back. So having no other place to go, I followed her there and broke my promise to my best friend. We're still buds so he understands. I hope.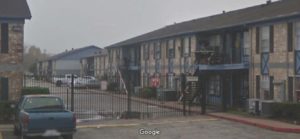 So there began my foray into the big city of Houston. As soon as I arrived I grabbed the first job I could.
Digging ditches. That lasted about a week after killing my back.  I held some random jobs here and there and while I was with my mom decided to go back to school. She was very supportive during that time. It was then that I discovered my love for the written word. I had a professor who had given us a short story assignment. She was tough as nails so I dreaded turning that story in. It was called, Venom. I turned it in on a Thursday and sweated bullets the entire weekend. She handed back to me with a big fat "A" on it. I was beginning to find who I was meant be.
After landing a jo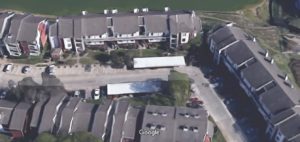 b at an art publishing company, I got my own place. After a few short years, I met my bride and my love, Kristen. I knew she was the one so after a short dating period, we married and moved into an apartment. She had been estranged from her mom for some time (that's a whole other story) and her step-dad had just taken ill so in an effort to help rebuild things we moved to New Mexico where they lived. Well that and they begged us to.
The home we rented was in the mountains of a small town called Tres Ritos, 26 miles SE of Taos. We ran a lodge that was just down the road from a skiing resort. All of this her mom had arranged. We were 3k feet above sea level and the air was cleaner than I have ever experienced. Once as we pulled into our driveway, I walked towards our back door and turned to see if Kristen needed any help. Just about 5 yards behind her stood a fully-grown brown bear. I told her to run towards me but luckily she knew better. Instead, she slowly stepped towards me. We went inside and closed the door when I noticed a brown patch of fur bouncing up and down right outside the kitchen window. Yogi hung around for two weeks after that. Sadly, there was a bear attack right down the road from us which an elderly woman did not survive.
This is where our beautiful daughter, Mackenzy was brought into the world. It was here that I tried skiing for the first time. Broke both ankles. The good side to that was that for 3 months, I held my daughter in my arms as we sat in a lounge chair for 12 hours a day. I can sing every single song from Blue Clues. It was wonderful bonding time. Unfortunately, my sweet wife had to tend to the lodge (which included running a store) since I was unable to move for that time.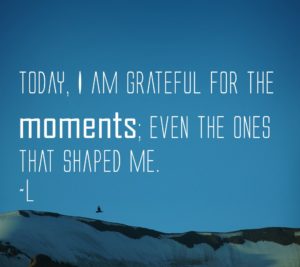 Running a lodge is a 24-hour job. Don't get me wrong, we were fine with the work. We were together. Problem was that it was seasonal. I subbed at the local schools to try and make up the difference but in a town where the only person you'll come across during the off-season months is the UPS driver as he zips by that doesn't make for a good way to raise a family. This was a disaster in the making. Things with extended family went sour. And to make things worse, Kristen's stepdad died of lung cancer. We were in over our heads. We had a baby to feed and no prospects to make up for the shortfall. We didn't feel like we should go back to Houston either.
During my stint at the art publishing company years before, I had driven through Tennessee on the way to an art exhibit in Washington D.C. Not only did I think it was beautiful but I remember thinking that if there was ever a place I would want to raise a family it would be a place like that. One day, I was watching TV and there was a Food Channel show on that focused on the Pancake Pantry located in Nashville. I love pancakes. I looked up at my wife and said, "Honey, let's move there. They have pancakes." Yes, of course we put more thought into it than just that. But I really do love me some pancakes. That and pie. Cherry pie. It was Nashville so I knew they had to have pie. We opened up a map and stared at Nashville for a moment. With all the family angst that was going on at the time, we decided to get a truck and leave. And that's exactly what we did.
Other than one acquaintance we really didn't fully know anyone here in Tennessee and we didn't have jobs. But we were desperate to leave. We moved into an apartment and as the money was drying up I was desperately looking for anything I could find. I remember one day, just as we were about to use the last of what we had, I turned to my wife and said, "I'm grabbing my guitar and going downtown. I don't know what else to do so I'll just stand on a street corner and see what happens but I've got to do something." She begged me not to do that. Not because we're above it but simply because she didn't want me to. Just as I caved, the phone rang. It was a job offer.
After five years of digging ourselves out of a horrendous financial hole from the disaster that was the lodge, we were able to buy our first house. It was the first house I had ever lived in for more than a year.
This is where my daughter learned to ride a bike and established her monopoly on lemonade stands. She made a killing. This was where I landed my first contract with a publisher. This was where Kristen strongly encouraged my daughter and I to work towards our black belts which we did. Now she is on that journey herself. My wife had landed a job in the nearby town of Nolensville as a children's librarian so after seven years here we decided to make the move closer to where she worked and where Mackenzy went to school.
Now we're home.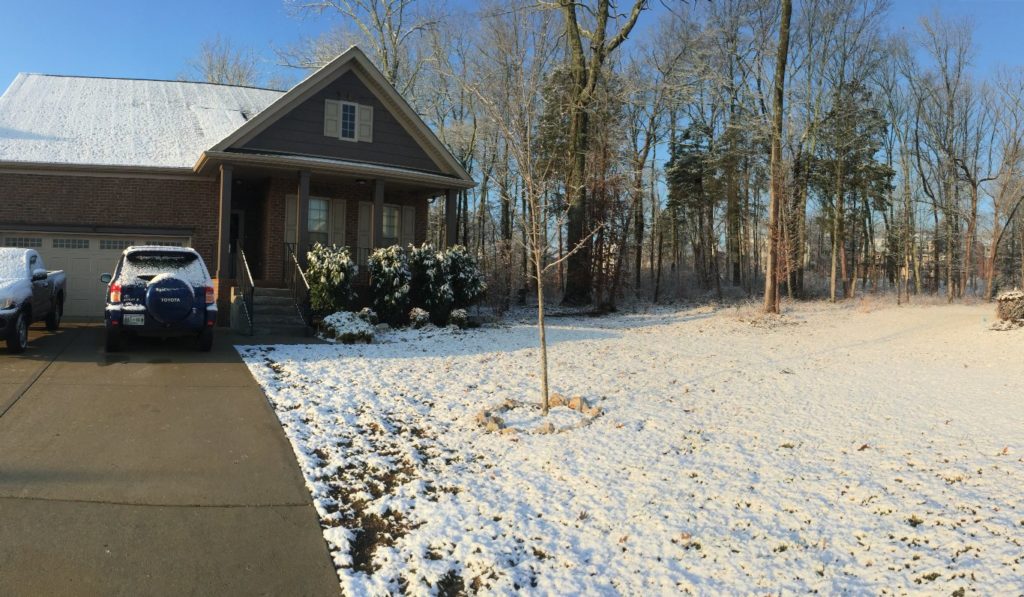 Just for the record, this is most certainly not a trip down pity-party road. It's about endurance. It's about letting go of your bitterness and the "why me" mentality which in the roughest of circumstances is really hard to do. It's about forgiving those who have wronged you for your sake – not for theirs. And finally, having a little faith that things don't necessarily have to remain awful forever. After all of this we have a family that is whole, together and living under one roof.
Having a steady roof is a good thing. But having a steady love is better. I now have everything I've ever wanted.
I'm a (not-so) little boy found.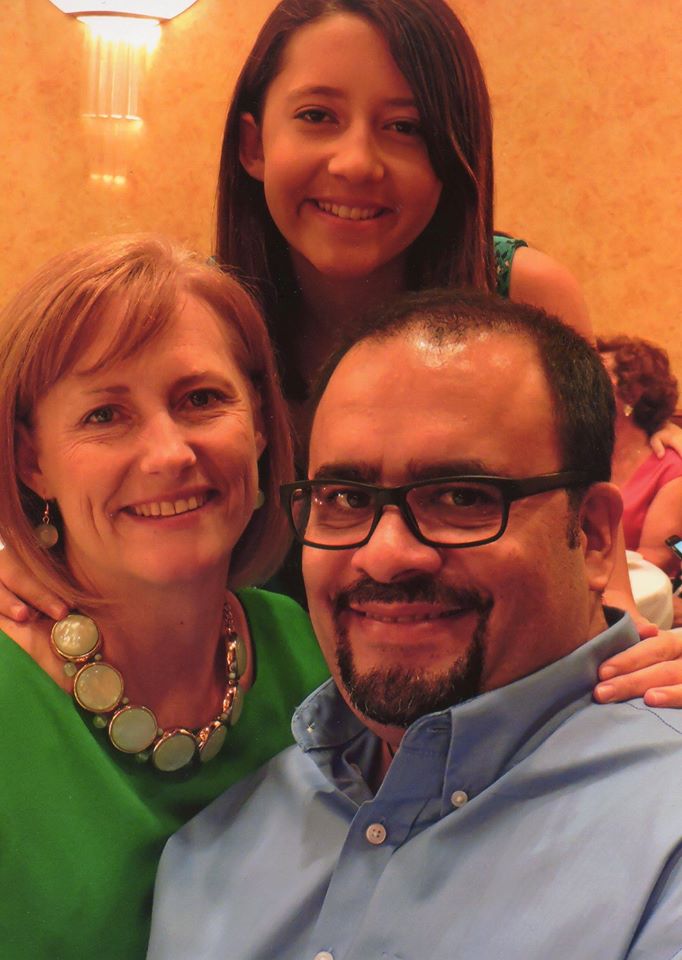 ~Lenny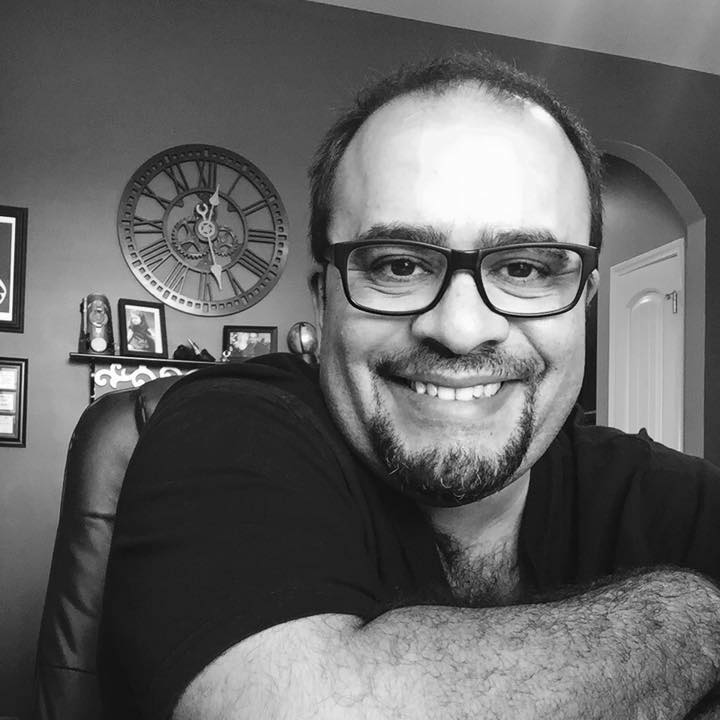 Leonardo Ramirez is an author of Children's Steampunk, Speculative Science Fiction and a graphic novel. He is also a husband, father and a 3rd degree Black Belt in American Karate. You can visit his website, Science Fiction for the Human Condition at Leonardoverse.com.  His books are available for purchase on Amazon.
[mc4wp_form id="5755″]
[email_link]