Hey Peeps:
There are just eight days left on the campaign. I am SO grateful to those of you who have supported this. Once we meet our goal (and I believe we will) the work will not end. We'll then begin to get the perks out to our awesome supporters ASAP and then move on to our next goal.
Animated shorts.
But don't worry, that effort will be handled differently. Running a crowdfunding campaign is tough. Really tough. It puts a strain on relationships and builds up others. I was able to make a few new friends which I am grateful for. Now I have a group of "insiders" that because of their support and efforts, I connect with separately.
And it won't be an effort to produce one just for The Jupiter Chronicles. We'll also be looking to produce one for Haven of Dante.
UPDATE: After I published this post, some generous friends supported the campaign and we have now actually MET. OUR. GOAL! Thank you to all who supported!
So stay in touch!

Chat soon!
~Lenny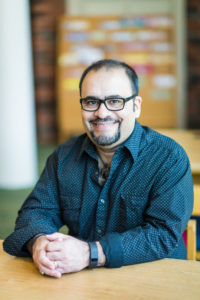 Leonardo Ramirez is an author of Science Fiction and Fantasy. He is also a husband, father and a 4th degree Black Belt in American Karate. You can visit his website, Science Fiction for the Human Condition at Leonardoverse.com. His books are available for purchase on Amazon, Barnes & Noble and other retailers.
[mc4wp_form id="5755″]
[email_link]