Hi all,
Just wanted to share some pics from this weekend's event which was a blast and best of all it was a good cause. Over 70 vendors were on hand at the fundraiser for the Spring Station Middle School marching band.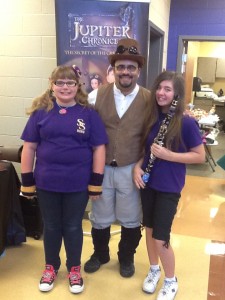 The band students themselves were amazing. Not only did they work hard into the night helping vendors set up but they worked all day on Saturday.
They even went as far as checking on us to see if there was anything we needed. To me, instilling a servant's heart in kids is a big deal. Confidence is a great thing but confidence without humility leads to a sense of entitlement. These kids modeled a servant's heart amazingly well.
Even better, they were fun!
Librarians, if you'd like to order a poster designed specifically for libraries, visit the Jupiter Chronicles Zazzle store here. You can also get stickers and other posters there as well.
Here's the poster we've designed just for you!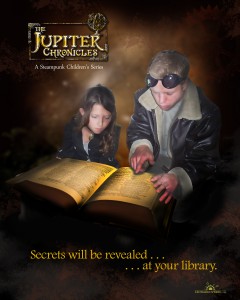 Have a great week!

Leonardo Ramirez is an author of Science Fiction and Fantasy. Visit leonardoverse.com for info! Jupiter Chronicles is available now.
Click here to buy and thank you for your support!