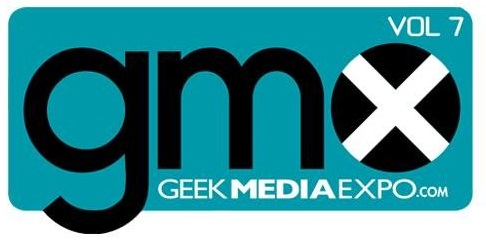 Hi All,
This past weekend we got to call GMXV6 (Geek Media Expo Volume 6) our home for "48 hours of cool." If you don't know what GMX is then you're missing out. Essentially, it's a gathering of folks from all walks of life in a blaring display of utter geekness in the form of analog gaming, artistry, scavenger hunts, the written word, comic and movie fanfare and so much more.  From tauntaun races to comedy showcases there is something for everyone. But if there was one thing that impressed me the most about this event it was the volunteers. With so much to do, these folks went beyond keeping their cool and were some of the kindest group of people we had ever met. We had a table of our own to work so I wasn't able to attend events but the schedule had these going nonstop. The staff is simply incredible.
It's to them that I tip my tophat to for a wonderful weekend. Thank you!
And thank you David Kendall. I love you man.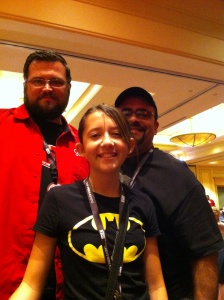 Before you check out the pictures below, sign up for the GMX newsletter!
Our campaign is still rolling along so please share with your friends and click on the link below to support. We'll have some exciting news to impart soon!
Click on the Kickstarter banner now (or http://bit.ly/SteampunkKickstarter)  to learn more about the effort to produce an animated film short based on The Jupiter Chronicles.
L

eonardo Ramirez is an Author of Children's Steampunk and YA Fantasy. Click here for a list of books available!