Hi All,
What a blast we had at the 4th anniversary of the Fairy Tales Bookstore in Nashville. Magda the Story Spider was on hand giving her rendition of Anansi the Spider Man and other storybook favorites. It was a gorgeous day outside that we got to spend with fun people. If you've not been by the store please give Tammy and John Derr a visit at their store. This is their 2nd location located in beautiful east Nashville and you can find their website here. Tammy has always been very supportive of local writers which shows in her local authors section of the store.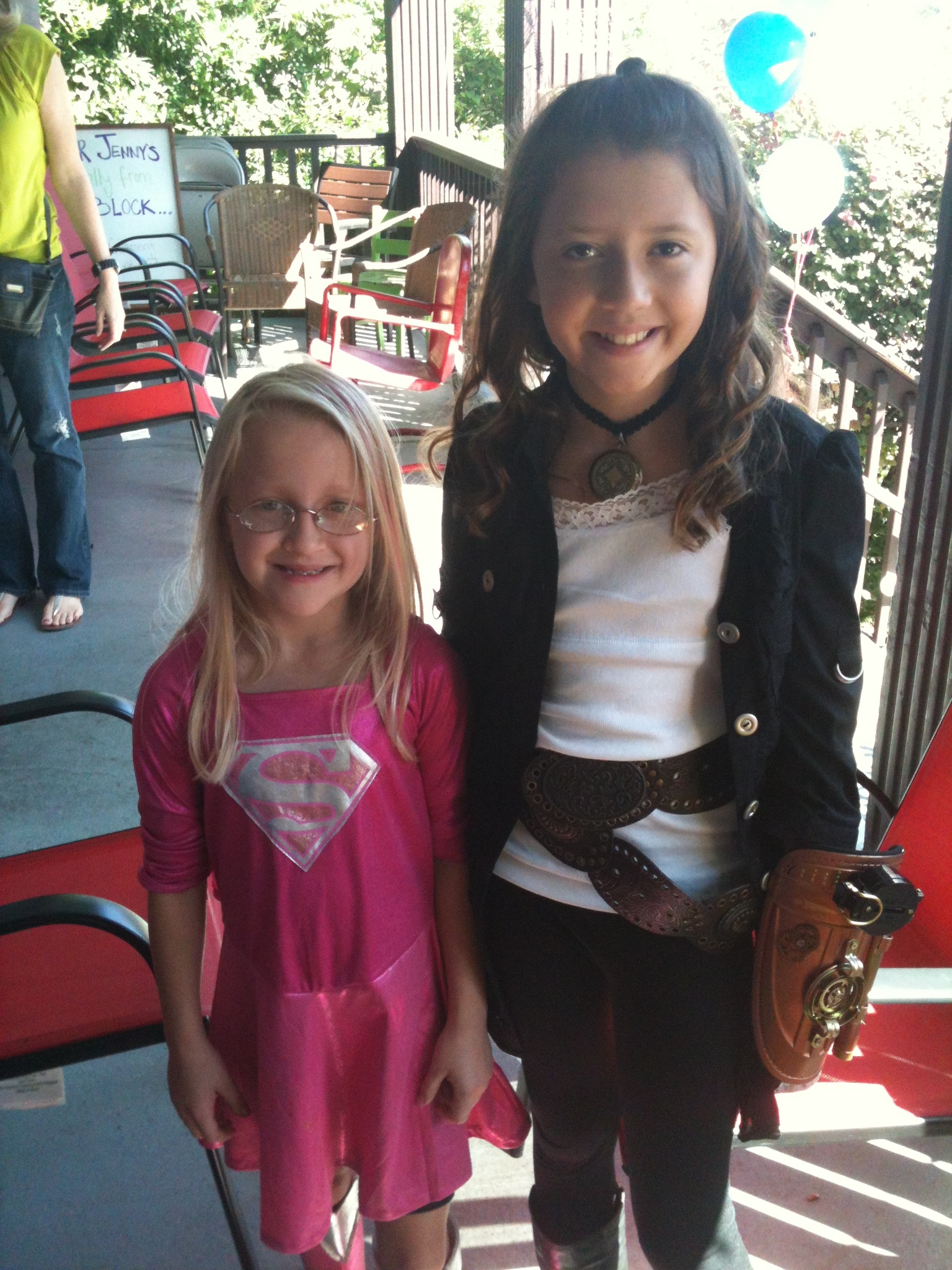 In addition to some fantastic storytelling, there was face painting and costumed kids running around saving the day.
Callie Castillo (as played by Mackenzy Ramirez) was on hand as well and she had a blast and made new friends along the way.
Our signing table was on the porch and in the shade which made it a perfect spot to enjoy the sunshine and say hello to everyone coming in to the store. It seems that Tammy may have hand-picked everyone that frequents FT because everyone was so nice and stopped to just say hi as they came by.
The best part of events like these is that I get to meet new people and make new friends.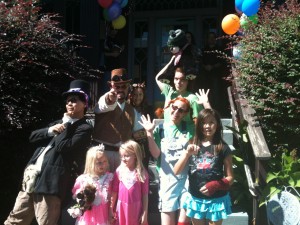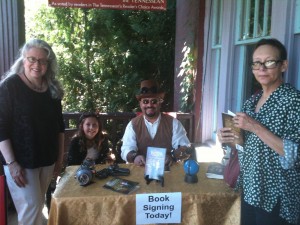 Visit the Fairy Tales Bookstore facebook page as well by clicking here. If you'd like to see more images from the event, please visit the Jupiter Chronicles Facebook page here.
Please don't forget that there is a free signed book giveaway on Goodreads which you can find here and in honor of Father's Walk Day put on by the Healthy Fathering Collaborative, we are giving away the Kindle version of Jupiter Chronicles which you can find here.
This giveaway ends on September 26!
All I ask is that if you download it, please leave a review on the Amazon website.
Chat soon!

Leonardo Ramirez is an author of Science Fiction and Fantasy. Visit leonardoverse.com for info! Jupiter Chronicles is available in paperback now.
Click here to buy and thank you for your support!