It's been a really tough couple of weeks for us as a family and by that I mean financially. I know this has been the case for tons of others as well. Just this morning I heard about Hostess laying off 18,000 workers. Whether you think Twinkies are unhealthy or not is irrelevant (when I was in school we had P.E. to work it off.) But this is a huge number and there are even more on the way. These numbers are devastating no matter how you spin it and the emotional hardship this hammer of hopelessness can pound on a family is equally devastating.
But through it all I was gently reminded of the things that I should be focused on. As we always do on the eve of her birthday every year, my daughter and I went out for dinner. To be honest, I was scared as to whether or not we were going to be able to do it this year because of finances but with my wife's genius money juggling we were able to. It was so worth it.
In that I was reminded of the treasures that I do have.
I have a wing nut.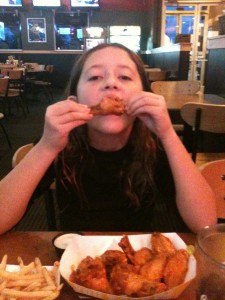 A daredevil.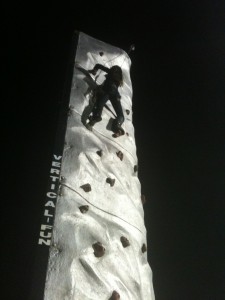 A cardinal pride winner.
I have a family.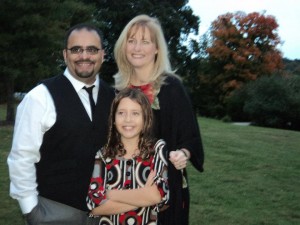 I have everything I've ever wanted.
By absolutely no means am I trying to diminish what folks are going through. What I am saying is that I have to focus on what matters the most or I'll lose my mind. Being thankful is a hard choice sometimes.
I'm sure there are others who feel the same way. Chin up. Walk with me.
Pray.
It all turns out OK in the end.
Before I go, please visit the forum especially if you're a writer, educator or librarian. If you're in the Nashville area, I'll be at the Spring Station Marketplace signing copies of The Jupiter Chronicles on Saturday, December 1. For more information on that event, please visit my events page here. Hope to see you there. Also, if you're a librarian, please don't forget to order your copy of The Jupiter Chronicles for your kiddos from Children's Plus.
Have a wonderful Thanksgiving!

Leonardo Ramirez is an author of Science Fiction and Fantasy. Visit leonardoverse.com for info! Jupiter Chronicles is available now.
Click here to buy and thank you for your support!