We're doing a Book Tour!
No, not the kind like the old episodes of Seinfeld where the snooty author, Jake Jarmel, sat at a table wearing glasses that he got while journeying through Malaysia, all the while refusing to tell anyone where he got them.
Don't get me wrong, if I'm asked to do a book signing, I will. But in this modern digital world, we can also have what's called a "virtual" book tour and still be home in time to fire up the grill. So that is what we're doing.
Cami Hensley of Reading is My Addiction is hosting both a virtual book tour and a book blitz. More on the latter in a moment. Some of the hosts attached to the tour will offer a spotlight, review or excerpt. The book tour begins on the day of the paperback release, November 17 and will go through December 1st.
If you'd like more info on the book tour, click on the banner below.


The book blitz is a whole other animal. Also known as a "release blitz", this is a process where several book blogs sign up to host and release either an excerpt, a review or a spotlight all on the same day. This helps to generate buzz on release day and get search engines revved up.
If you'd like info on the blitz, click on the banner below.
Until these happen, know that there is a giveaway still going on with our friends over at Family Focus Blog which you can access here.
Chat soon!
~Lenny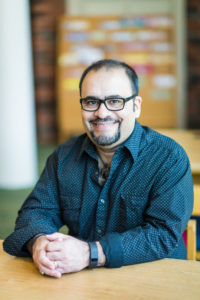 Leonardo Ramirez is an author of Science Fiction and Fantasy. He is also a husband, father and a 4th degree Black Belt in American Karate. You can visit his website, Science Fiction for the Human Condition at Leonardoverse.com. His books are available for purchase on Amazon, Barnes & Noble and other retailers.