Book 3 is Coming Soon!
Hi All:
The latest book in the Jupiter Chronicles series is moving along and we're making wonderful progress. I've been sharing the progress with those who supported the very successful Indiegogo campaign. But given where we are now, I thought I'd share with the rest of the world. While I've been putting the finishing touches on the manuscript, artists Ben Fosselman and Eve Milady have been hard at work completing the cover.
The Artists
We started the process with a meeting spearheaded by Mike Halsey of Magnetic Dreams. Ben Fosselman and Eve Milady were brought on as the artists of choice.
Ben Fosselman is an American animator and graphic novel illustrator. He currently works a day job as an animator at the award winning powerhouse studio Magnetic Dreams.
He's done work on a large assortment of high profile projects for clients like Nickelodeon, Marvel, Sesame Street, and Coca-Cola. In his spare time he plays video games and enjoys tabling at comic and horror conventions selling prints, original art, and commissions.
His passion project is a post-apocalyptic action comic "The Ballad of Dean Rockwell," which is based on a trippy dream he once had involving lizard people in a desert. He occasionally collaborates on a variety of freelance and convention projects with his wife, Eve Milady.
Having seen Eve's amazing work in the past Mike thought it'd be good to bring Eve in on the project. Eve is an American romance novelist and children's book illustrator. Her credited works are the steampunk pirate romance novel "The Clockwork Captain's Bride" and an assortment of children's books/How to Draw activity books on sale at Dollar Tree, Target, and 5Below, and Walmart and helps her husband, Ben in coloring his indie comic.
The Process
Some of the subjects discussed included the look and feel of the time period of the 1890s, doomslayers, personality traits of the characters as well as their backgrounds. It was John Lassiter who said, "you can never have too much research" and for me that meant having a solid historical foundation that was not just based on realism.
There are several self-contained worlds that comprise the "Jovian Realm". Each has a history of its own that hasn't even been touched on in the books so we had the chance to briefly touch on those. It was a fun process. From there, Ben and Eve went to work on concepts that they shared with me and I, in turn, shared with supporters. We chose from the gallery below which one to go with.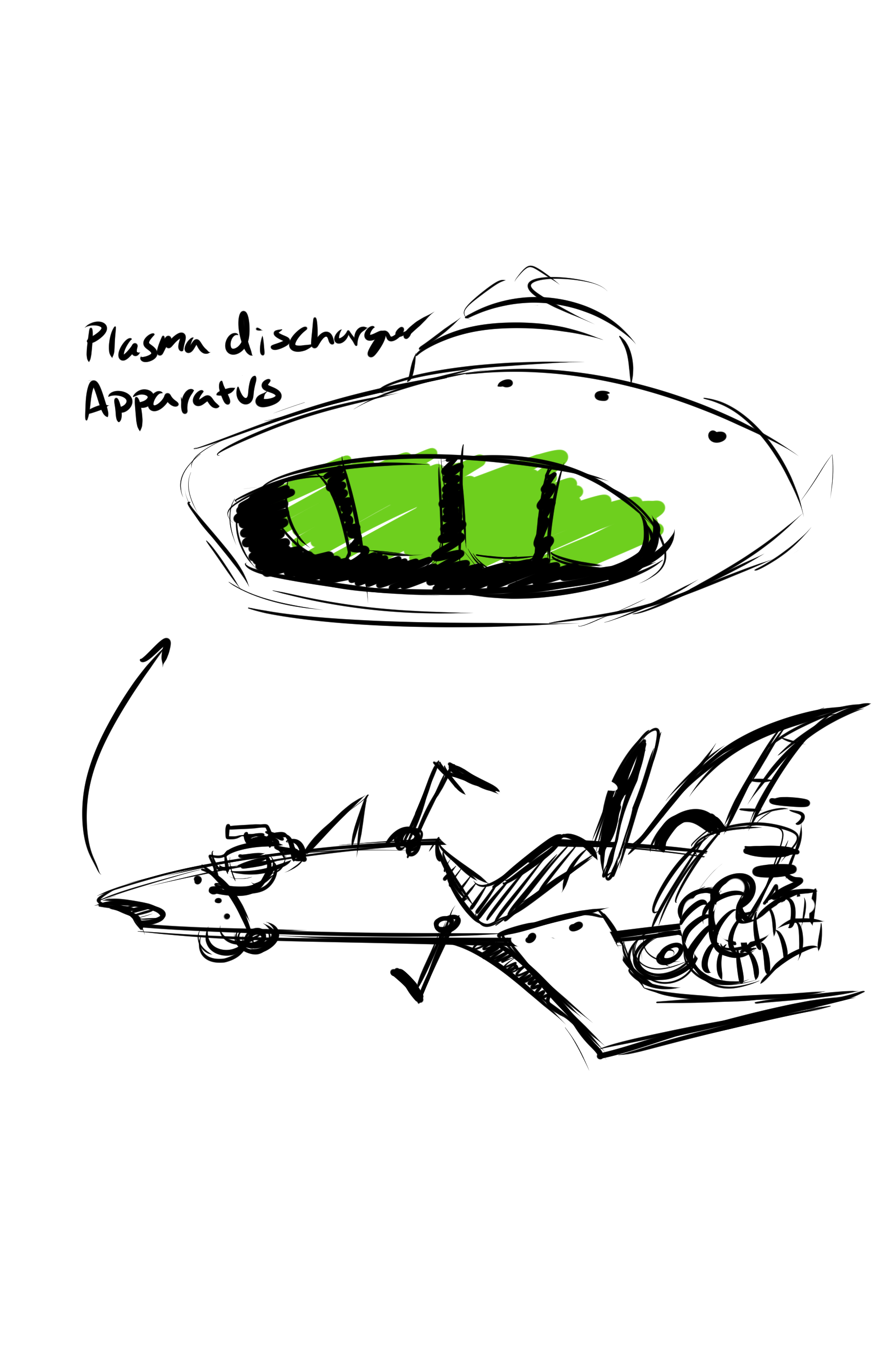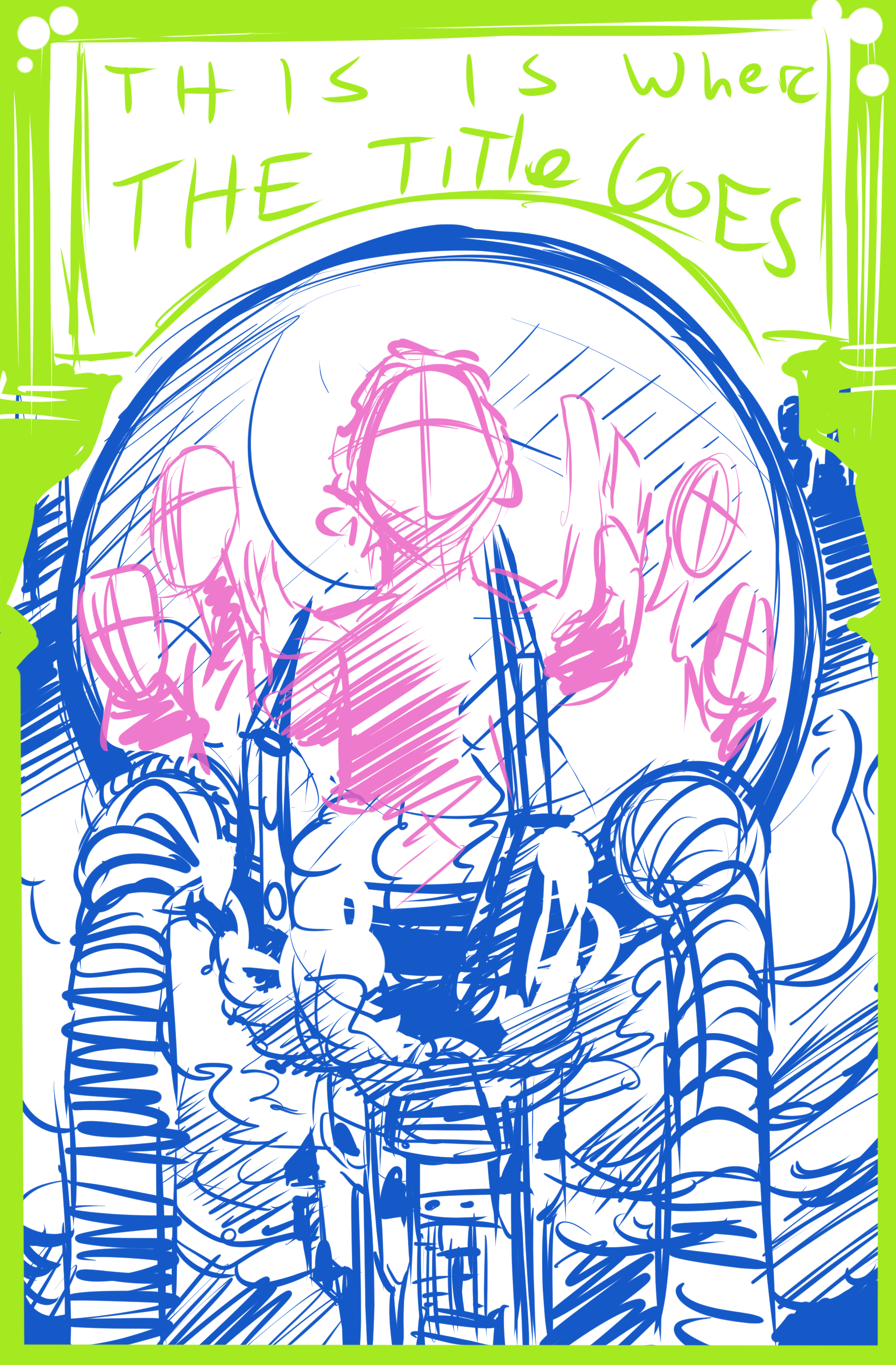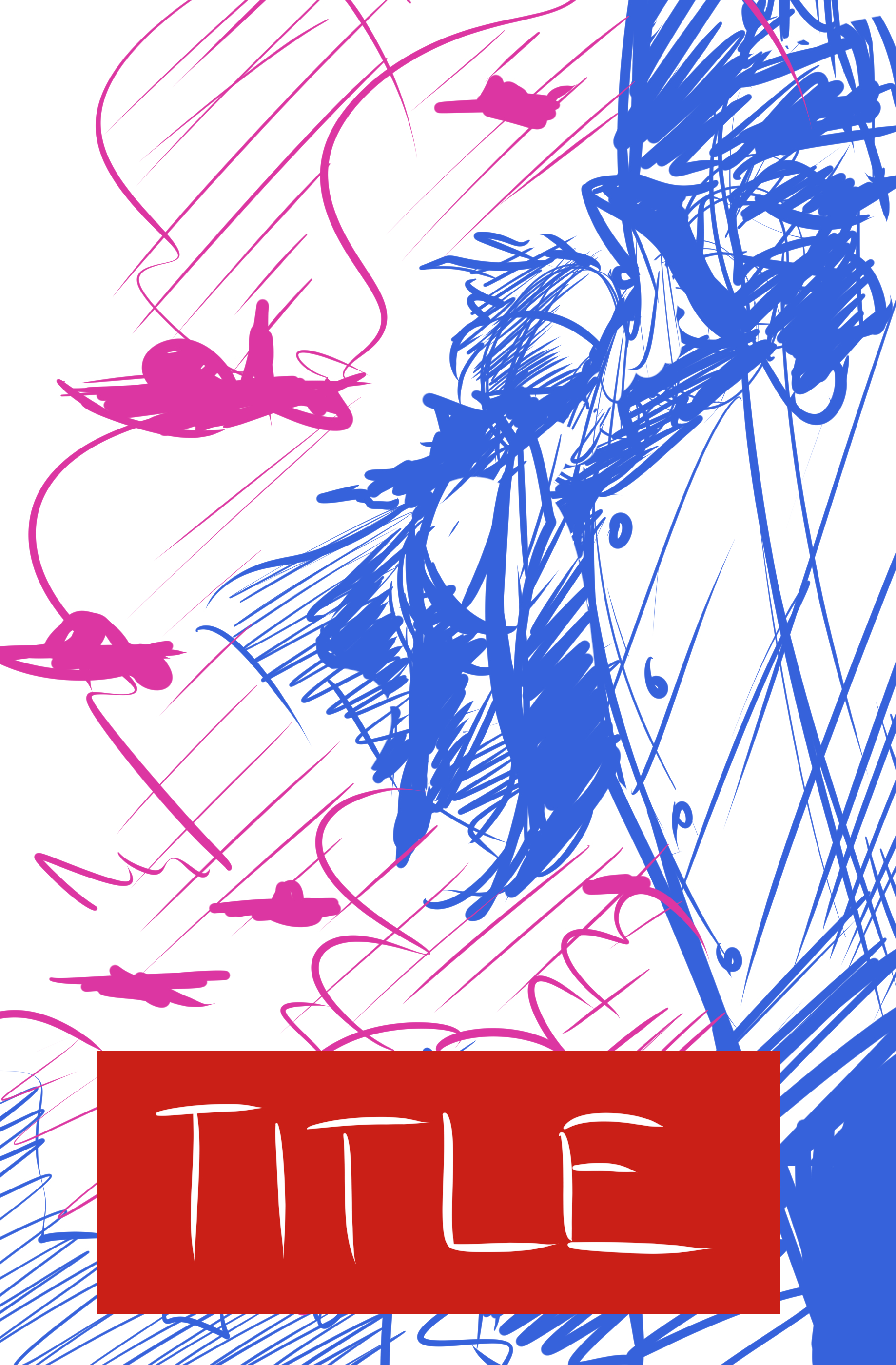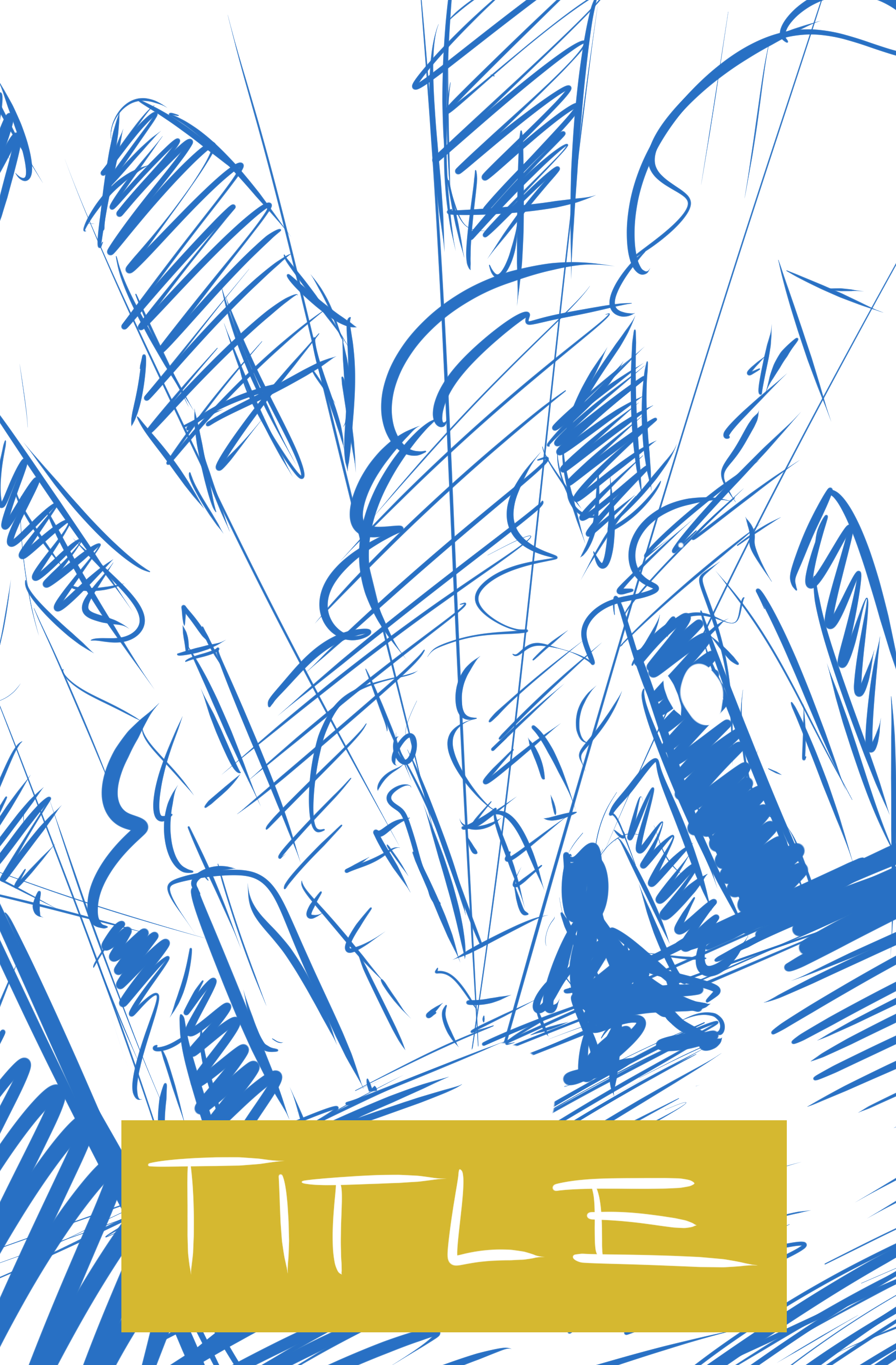 The Winning Sketch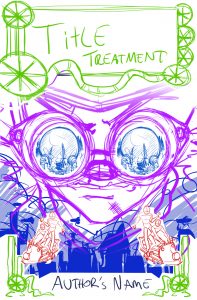 It's a little hard to tell what the details of the image are so it takes a little imagination. The face that you see in the forefront is that of Ian's. He's the hero of the story who watches his beloved home being destroyed as a result of something he has instigated. As far as the process goes, here's the order of things:
Discussion of concept
Layout and approval (where does everything go?)
Pencils
Inks (when the lines are darkened and sharpened and where we are now)
Color
Title treatment
Finishing touches.
From there, Ben & Eve went to pencils.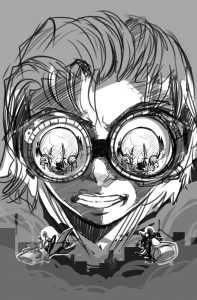 And then to the inks. And this is where we are now! Those goggles are awesome!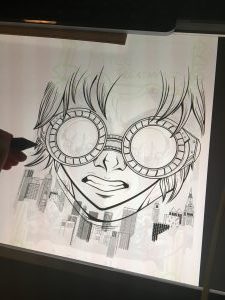 We couldn't be happier with where we are in the process. And it's been fun. It's quite the team effort and I could not be happier with the team I've been blessed to work with for the past few weeks. Stay tuned here because I'll be sharing the finished cover once it's done.
So what's book 3 about? Here's the synopsis:
In the tradition of City of Ember, this family adventure is a high stakes space race to save our world from an invading force before it is too late. But will this family be torn apart in the process?
Find your destiny.
-Book 3-
Will Ian's quest to find his destiny away from Jupiter lead to Earth's untimely demise?
In his quest to find his life's purpose, Ian Castillo helps one of Earth's greatest scientific minds, Dr. Nikola Tesla, to make the scientific discovery of a lifetime! A strange mineral that can perhaps power our world for decades to come. What they discover is that it is not just an energy source, but also something much more! When the device powered by the mineral is activated, it awakens a sleeping giant buried under the Earth by the Martians hundreds of years before. The beast known as "Gigantes" leaves behind a trail of destruction and calls out to an even deadlier enemy headed for Earth.
And the secret inside the mineral will change everything for Earth and the entire Jovian Realm…forever.
Cover by Magnetic Dreams (Iron Man:Extremis, Thor & Loki: Blood Brothers, Sesame Street)
So there you have it. I'll be sharing more as we move closer to release. In the meantime, I hope that you'll share the news and get your friends to sign up for updates.
Chat soon!
~Lenny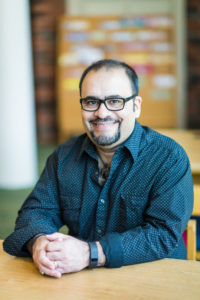 Leonardo Ramirez is an author of Science Fiction and Fantasy. He is also a husband, father and a 4th degree Black Belt in American Karate. You can visit his website, Science Fiction for the Human Condition at Leonardoverse.com. His books are available for purchase on Amazon, Barnes & Noble and other retailers.
[mc4wp_form id="5755″]