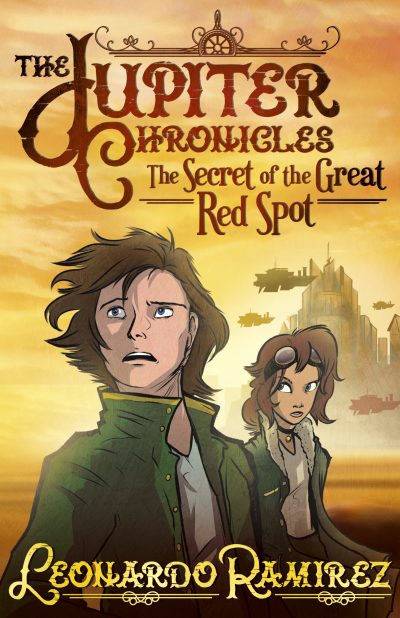 The Jupiter Chronicles Book One: The Secret of the Great Red Spot
Book One of a Space Epic Series
It is the year 1892 and Ian and Callie Castillo have had to suffer the hardships of a single parent family since their father went missing five years ago. Since then Ian has refused to use the last gift that his father left the wounded boy; a telescope that sits collecting dust in the attic.
When Callie decides to peer through its murky lens it activates the device and sends the Castillos to the steam-powered floating cities of Jupiter where they discover the secret behind their father's disappearance. But can they uncover the secret behind the Red Spot and save the Jovians before the Martians launch their attack?
In addition to Amazon Kindle, book one is now available for Apple, Nook, Scribd, 24 Symbols, Kobo and Inkterra. Click here to get yours now.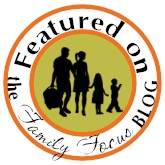 Family Focus Blog *****FIVE STARS!⭐⭐⭐⭐⭐
I read the Jupiter Chronicles: The Secret of the Great Red Spot with my 7 year old daughter. She liked it and kept asking me to read more each day so I consider that to be a big success. As far as the topic, it is a flight of the imagination and has the excitement of exploring other planets. There is some chase and adventure but there are no real weapons just steam powered guns that combat robots. The younger sister Callie is adventurous and fearless and made my daughter laugh and I like the level headedness of the older brother. The parents supported each other and family love carried throughout the book. It was a fun read! ~ Scarlet Paolicchi
⭐⭐⭐⭐⭐
Fast paced and an engaging read. The transformation of the telescope into a space ship and Ian and Callie's trip to Jupiter will really thrill young readers. The presence of steam engines, gadgets, and planet Jupiter makes it a fun story. Ian and Callie are developed well. A simple story with a science fiction theme that is intriguing.
The author has done an excellent job and the 'Jupiter Facts' at the end of the book are very informative for children. A thrilling science fiction story filled with excitement and mystery.
Mamta Madhavan for Readers' Favorite
---
Book categories: Books and The Jupiter Chronicles