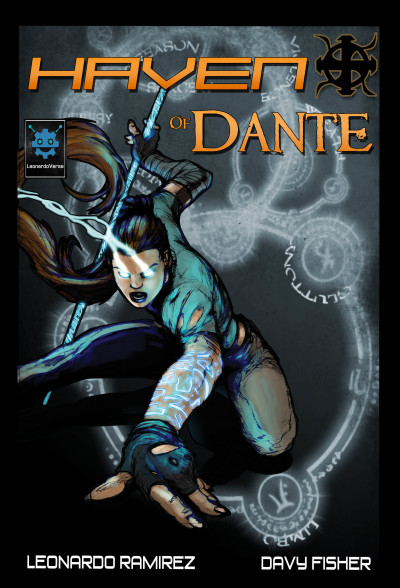 Haven of Dante: The Graphic Novel
The Epic Comic Novel!
The Dante family line has been in the fires of an ancient war between humanity and the nine circles of hell for generations. As a self-proclaimed "Aristocracy" the circles have now set their sights on the one chosen to fight the raging war … Haven Irena Dante. But soon after the tragic death of her mother, Haven endures the vile theft of her innocence and disappears. No one has seen or heard from her in two years … until now.
Somehow she has been changed. And when all nine circles of hell conspire to recreate their realm on the surface there is no one that can stop them. No one, that is, except Haven.
Steeped rich in history, Haven races at the speed of thought into the realms of action and adventure with fantasy and horror while seizing the places where pain can fuel staggering powers and generational wars are fought to the death.
Read what others say:
Loss, assault, and deception in a mysterious story of compassion, empathy and endurance." Stacey Aragon – Comics About Girl…by a Girl
Emotionally authentic and well thought-out. Ramirez has a genuine grasp of Haven in sharp contrast to most men who don't know how to write women without embracing cliches. One of the best independently created titles that I've read in years! Nicholas Yanes, Ph.D. American Studies – SciFi Pulse
Note: This title had been previously published under the title, "Haven" by Markosia Enterprises. In 2016, we secured the rights and will be re-releasing the title under the LeonardoVerse banner with a new cover and extras.
---
Book categories: Books and Haven of Dante