"All his life has he looked away… to the future, to the horizon. Never his mind on where he was. Hmm? What he was doing. Hmph. Adventure. Heh. Excitement. Heh. A Jedi craves not these things." ~ Yoda
That may have been good advice for a Jedi-in-training and to some extent, I can understand why it would helpful. Problem is that it's just not me. It never has been. The first thing I see when I sit on the white sands of a Florida beach are the open possibilities that the sky above the crashing waves represents. I love to look ahead and not behind me.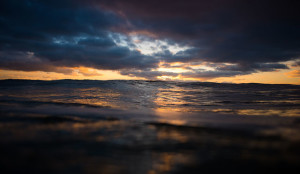 I see the sunlight that fights to make it through between the clouds as the future that awaits if only I believe enough. If only I trust enough.
There are those of us who have had a rough year. Some have lost loved ones. Others have lost jobs.
Some have lost hope.
But my hope for both you and I is that 2016 will bring a year of growth and maturity that comes out of the ashes of those losses and struggles. That when that "one person" (yes, I have someone like that in my life) says the one thing that would cause you and I to slip out of that place of joy and into the despair that we fought so hard to work our way out of that we will remember to look to the peace that passes all understanding and say to ourselves.
This too shall pass.
I want to not just be happy in the good times. I long to be content in the not-so-good times. The only thing we take with us are the relationships that we build on now. Let's focus on that.
I hope you have a wonderful, blessed New Year. May the dreams that are best for your special needs come true and may you find hope where you were not looking.
Look beyond.
Chat soon!

Leonardo Ramirez is an author of Children's Steampunk, Speculative Science Fiction and a graphic novel. He is also a husband, father and a 3rd degree Black Belt in American Karate. You can visit his website, Science Fiction for the Human Condition at Leonardoverse.com.  His books are available for purchase on Amazon.
The most meaningful way you can support an author is by reading, reviewing and sharing their books!
[mc4wp_form id="5755″]