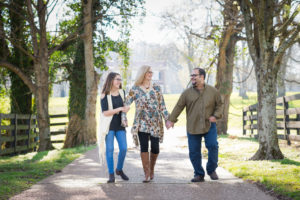 Leonardo Ramirez is a writer whose joy first comes from being a husband and a dad and enjoying life with his family. Every Saturday morning is Dad's turn to make breakfast with bacon, strawberry pancakes and cheese eggs on the menu.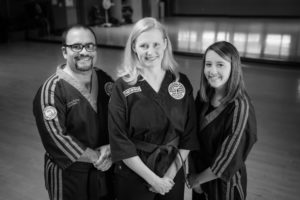 There's nothing better in this world than spending time with family. Then it's off to karate where he trains and teaches as a 4th Degree Black Belt along with his family.
From his humble beginnings in Bronx, New York, he's bootstrapped his way into the hearts of science fiction/fantasy readers—young and old alike. This is truly a man who understands that life is for the living and he helps every one of his readers live life to the fullest through the wonderful adventures of his written worda! His heart and motive have always been for people who are hurting. These can be kids who have had to suffer through child abuse or neglect or an absent parent which can be equally torturous as was the case in The Jupiter Chronicles. It can also be young girls who have suffered an assault like Haven did in Haven of Dante. Those are the kids and adults he wants to speak to because he's been there.
His parents were divorced when Leonardo turned ten years old and what followed after was a tumultuous life filled with hardship that included poverty, abuse and homelessness.
But there is hope. And Leonardo Ramirez explains that hope in a letter to those in his audience that have experienced life as a child of divorce.
---
He also enjoys meeting with local high schoolers about their passion for creativity and reading for elementary aged kids.
His work made one of the top ten best new releases for 2010 by Gelati's Scoop and has been featured on Comics About Girls…by a Girl Podcast as well as The Columbia Herald, Playstation Comics, Megacomics Weekly and many others.
His favorite coffee is Americano.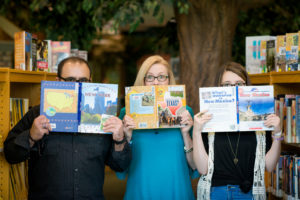 Five Fun Facts You Didn't Know About Me:
I'm a 4th degree black belt in American Karate. I also have a brown belt in American Bushido Kenjutsu which the focused study of Katana technique.
I used to have hair down to my waist when I was in a rock band. Two years later I cut it off and joined the Houston Masterworks Chorus.
I get overly excited about pancakes.
My secret hope is that heaven for me is to be captain of a starship with my family on board and there is 24-hour breakfast banquet with cheese eggs, waffles and bacon and of course, strawberry pancakes.
I'm a geek at heart. I still read comics and watch animated movies.
Please use our contact form to message me.
To download a press kit, please click here.