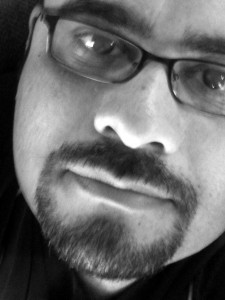 Welcome to the website of Science Fiction, Steampunk and Fantasy Author Leonardo Ramirez. Lenny's work includes a graphic novel titled, Haven as well as the Steampunk Children's series, The Jupiter Chronicles and the upcoming prose novel, Haven of Dante published through his newly created self-publishing entity, Leonardoverse.
My heart and motive have always been for people who are hurting. These can be kids who have had to suffer through child abuse or neglect or an absent parent which can be equally torturous as was the case in The Jupiter Chronicles. It can also be young girls who have suffered an assault like Haven did in Haven of Dante. Young or old it doesn't matter. Those are the kids and adults I want to speak to because I've been there.
It's not just Science Fiction.
It's Science Fiction for the Human Condition.
Thank you so much for stopping in. Please poke around and be sure to sign up for my blog so that you can stay up to date and share in the journey.
---
From the Blog. .
Her Journey in the Martial
2
It's Been the Week from
3
---
Available Now!
The Jupiter Chronicles is now available on Amazon!
It is the year 1892 and Ian and Callie Castillo have had to suffer the hardships of a single parent family since their father went missing five years ago. Since then Ian has refused to use the last gift that his father left the wounded boy; a telescope that sits collecting dust in the attic.
When Callie decides to peer through its murky lens it activates the device and sends the Castillo's to the steam-powered floating cities of Jupiter to rescue their father and free the Jovians before the Martians launch their final attack.
What follows is the beginning of an era that will forever be known by its strange name…Steampunk.
Get yours for 5.99 from Amazon by clicking

here!
---
Guest Posts 
Guest Post: How Science Fiction
1
Guest Post: Why So Serious?
2
---
News
Guest Posts
Ever think about writing a guest post? There are many benefits for you including increased exposure to your business, relationships with other bloggers, backlinks etc. We have well over 7K visitors a month and we're still growing.  If you'd like to write a guest post for Leonardoverse, download the Guidelines for Guest Post on Leonardoverse before you submit a post and please be sure to use the contact form.
Haven of Dante Audio Drama!
With well over 7k downloads and counting, this audio drama based on the upcoming prose novel, Haven of Dante and produced by the 4077th is a must to hear! Take a listen for yourself. Click here.

     All images and content copyright © Leonardo Ramirez 2013